Maths Centre For Excellence
Centres for Excellence in Maths is a national programme funded by the Department for Education (DfE) and managed on its behalf by the Education and Training Foundation (ETF) with a range of delivery partners, including the Association of Colleges. The programme aims to deliver a step change in maths teaching up to Level 2 in post-16 settings to help increase the number of young people leaving compulsory education with basic maths skills, up to GCSE and equivalent level. The ultimate aim is to help improve their employability and engage with further learning.
Christ the King Sixth Forms are one of 21 national centres chosen from across England by the Department for Education for the programme.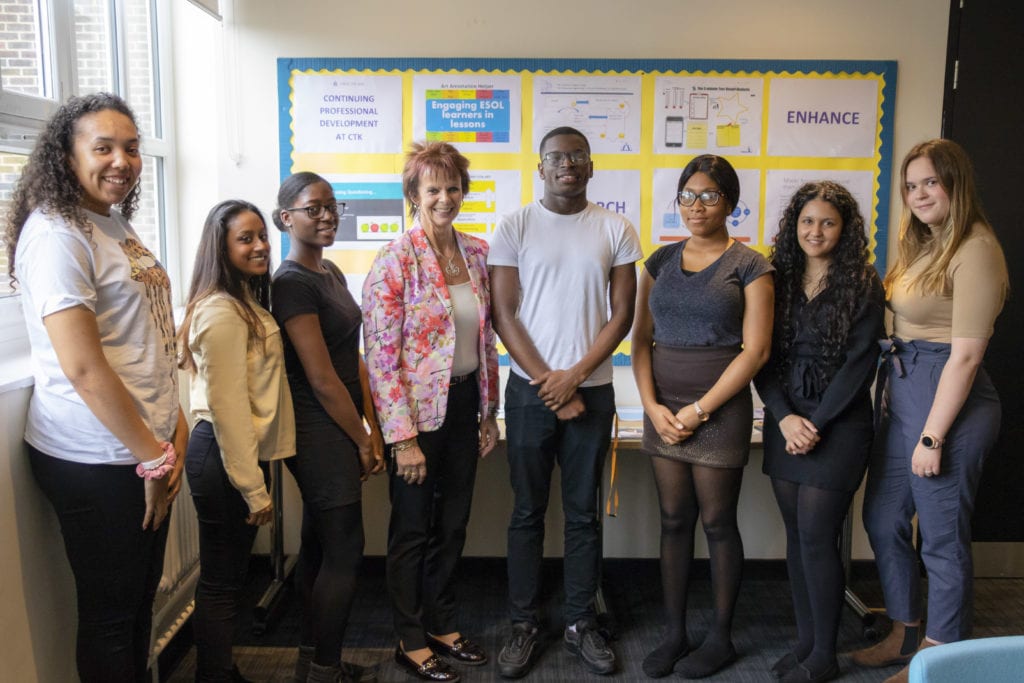 Centres were selected as Centres for Excellence in Maths, as organisations with the commitment, capacity and system leadership skills required to drive innovation and improvement in both their institution and beyond. Christ the King has a history of being a research driven College, having taken part in schemes such as the Mayor of London's London Schools Excellence Fund (LSEF).
As part of the project, Christ the King Sixth Forms runs networking meetings with other local schools and colleges, takes part in evidence gathering, training and development and has access to support and challenge. The aims of the network meetings are to share best practice and develop teaching approaches which focus on teaching maths to students up to level 2.
If you would like to join our network, get in touch regarding a research project or find out more, please contact Tumay Gunduz at: t.gunduz@ctksfc.ac.uk.
The Former Minister of State for Apprenticeships and Skills, Anne Milton MP, visited Christ the King: Emmanuel, to look at the work Christ the King is doing as part of the Centres for Excellence in Maths programme.
Anne Milton visited the Emmanuel site and met with senior management, governors, ETF representatives, teaching staff and students. She visited maths teaching classrooms to see the teaching approaches in action.
Apprenticeships and Skills Minister, Anne Milton said; "Maths is vital for work and everyday life and we know that achieving a good level in maths increases your chances of getting a job, an apprenticeship or progressing to further and higher education. So it was fantastic to see our Centres for Excellence in Maths programme up and running at Christ the King Sixth Form Sixth Forms and helping arm students with the knowledge they need to progress. It was a pleasure to meet with the staff and students today and I look forward to hearing more about the progress they continue to make."
Shireen Razey, Christ the King Sixth Forms Executive Principal and lead for the Maths Centre for excellence said;
"Christ the King Sixth Forms were delighted to welcome Anne Milton to the College today. It was great opportunity for us to discuss the work we are spearheading, as a Maths Centre for Excellence. Christ the King Sixth Forms are proud to have been selected as a Maths Centre for Excellence from such a large number of institutions nationally and feel the project is invaluable in driving innovation and in helping Maths students improve their outcomes in London and the South East".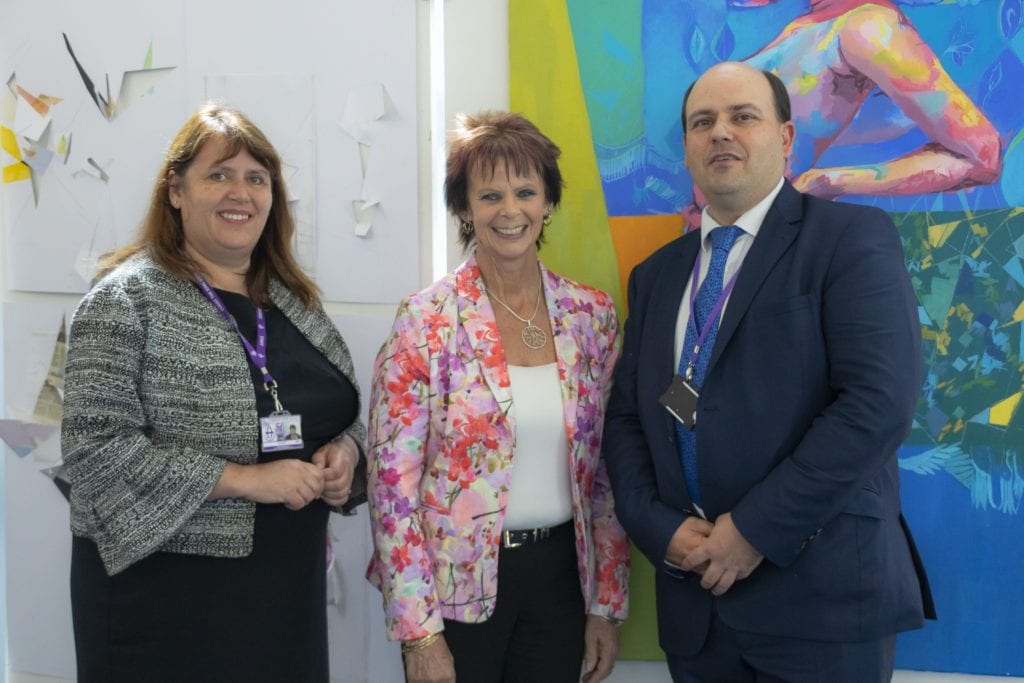 Paul Kessell-Holland, Director of Insights at the ETF, said, "The opportunity to re-engage young people with maths learning up to level 2 through the programme's research and evidence is nationally important. The Centres including Christ the King, the ETF and our expert partners are working together to make sure the opportunity is taken full advantage of for learners now and in the future. "Delivering evidence-based practice and innovation, through sector-inclusive programmes like Centres for Excellence in Maths, supports the workforce development aim that the ETF is founded on."