Page Break
28 August 2020
Christ the King Annual Staff conference – Staff Wellbeing
Helping our community live happier, healthier lives together
Christ the King Sixth Forms annual staff conference took place on 28th August with a focus on staff wellbeing. There has been a noticeable reminder in recent years of the importance of improving staff Wellbeing and this has been made even more apparent following the COVID-19 Pandemic. At Christ the King Sixth Forms we have had a real focus on Staff Wellbeing during the 19/20 academic year and this has resulted in a number of fundamental changes going forward. We hope you find the Wellbeing Conference insightful, informative and engaging at the start of the Autumn term.
We were thrilled to have a range of outstanding keynote speakers presenting at our conference. The conference opened with keynote speaker Chris Lubbe who told his inspirational story of his journey from Apartheid to Truth and Reconciliation. Chris said; "My purpose is to inspire positive change and to help others discover their own purpose. I believe that each of us has an in-built ability to make a positive contribution to the world". Chris shared his own unique story of South Africa's' transition from 'apartheid' to a democracy. Born at a very difficult period in South Africa's history, Chris made a decision early in his life to become an activist and to oppose the racially based system of 'apartheid'. This decision was to put him on a direct collision course with the 'apartheid' regime which resulted in several spells of incarceration, torture and near-death experiences. After Nelson Mandela's release in 1990 and the fall of 'apartheid', Chris worked with Nelson Mandela until his retirement as a bodyguard and also got involved in the delicate negotiations with the 'apartheid regime' resulting in subsequent agreement and the drafting of the new constitution. Apart from sharing his own personal story, Chris shared from the many important lessons and anecdotes that he learned from working with Nelson Mandela and Desmond Tutu. The key themes from his message were determination, courage, perseverance, persistence and the power of forgiveness.
We were also joined by Chief Executive at Education Support Sinead McBrearty, who discussed the extensive work she is currently doing on the wellbeing and mental health of the whole education workforce.
Anne Lamb and Kendra Houseman shared their story of working with the most vulnerable students. Kendra has been involved with Gangs, Exploitation and CSE for over 28 years on many different levels. Originally from south west London, Kendra grew up with a complicated background living on an inner-city estate and that, and the contribution of a lack of communication and failings between adults in her growing up, are just some of the factors that lead to her having to make some life changing choices starting at the age of 11. These choices led to many consequences and created "Blondy" the name and person she was known as on the streets of south west London.
Kendra drove forward and she fought hard, which led to her breaking the difficult cycles encompassing her and she is now able to boast a degree in Health and Social Care and is currently studying a Master's degree in Safeguarding. Kendra has worked in various settings, all with the same focus, supporting children and young people at risk of gangs and exploitation and working with professionals who work with these young people in managing their wellbeing. She developed Out of the Shadows delivering presentations and motivational talks, including real life case studies to practitioners, young people and parents/carers.
Anne trained in Restorative Practice in early 2016 and supported Margate Police's weekly Restorative Clinics for a number of years. She developed a Family Liaison role across the Thanet Pupil Referral Units and worked closely and proactively with some of the most challenging students and families, many at the cusp of 'gang' involvement and some entrenched. Within Out of the Shadows she is delivering bespoke workshops to professionals and students to encourage a wider understanding and knowledge of the 'less understood' issues young people are facing. She helps professionals to manage their wellbeing when working with young people who are exposed to external influences.
Mike Armiger, our fourth speaker, is an experienced Mental Health Advisor and a former Head of Educational Provisions for young people affected by trauma, care experienced children and children with SEND and mental health needs. He also works with universities on models and approaches to student wellbeing. One of his main roles is that as a specialist advisor in relation to trauma and mental health. Mike also advises on creation of specialist care & education provisions, trains nationally and internationally and is the author of the Regulation framework- A whole school system and support planning framework for young people affected by trauma. This has now been adopted by health and education teams in 5 European countries. 
The afternoon session will provided an opportunity for staff to attend two workshops and listen to our own CTK researchers as they present our fifth annual Teach Meet, where staff who have carried out independent research, shared their pedagogical reflections and research.
Chris Lubbe
Sinead McBrearty
Chief Executive at Education Support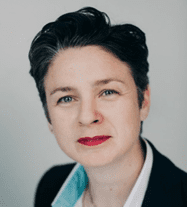 Kendra Houseman
Founder of Out of the Shadows
Anne Lamb
Restorative Justice Professional
Mike Armiger
Education & Mental Health Advisor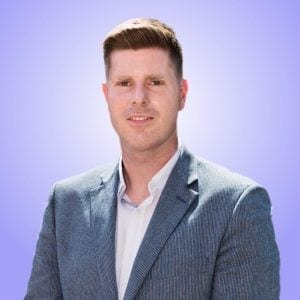 CTK's 'Teach Meet'
2019-2020 Bursary Research Projects
As professional practitioners we are constantly searching for ways to improve and enhance our lessons in order to motivate students. At Christ the King Sixth Forms we have a number of forums where we share ideas and common areas of challenge with our colleagues.
This session provides us with a further opportunity to do so. A group of colleagues will share their findings. Each presentation will be approximately 5minutes.
This Teach Meet will enable us to continue to build on our approach to sharing ideas and research, to inspire and encourage us all in our profession.
| | |
| --- | --- |
| Staff Member | Project |
| Isaac Whitcombe | Drawing and Thinking Critical: Thinking Through Drawing |
| Maya Stiasny | Race, ethnicity and inclusion: improving A-Level recruitment at Christ the King: Aquinas |
| Alison Murphy and Lesley Davis | Managing Student Behaviour |
| Shahada Hasan | Effectiveness and Implementation of a Wellbeing Programme |
| Josephine Okolo-Erokwu | Changing Landscape: Post 16 T Levels, Legislative Framework |
| Tumay Gunduz | Report on Maths Centre for Excellence |